Grassroots Arts Program Grants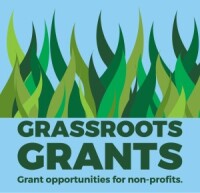 The Grassroots Grant application window for Fiscal Year 2022-2023 is now closed. Please check back in September for infomation.
The Caldwell Arts Council will soon begin applications for North Carolina Arts Council Grassroots Arts Program grants for fiscal year 2022-2023. Grants will fund qualified county nonprofit arts organizations for arts-related programming that takes place between July 1, 2022 and June 15, 2023. Organizations must have been in operation for at least one year, and while nonprofit 501(c)(3) status is preferred, organizations that are nonprofit in nature may also receive funding.
Since 1977, this grant program has provided North Carolina citizens access to quality arts experiences. Using a per capita based formula, GAP provides funding for the arts in all 100 counties of the state through partnerships with local arts councils. The Caldwell Arts Council serves as the North Carolina Arts Council's partner in awarding subgrants to local arts organizations in Caldwell County.
Funding Priorities
The first priority is to provide program or operating support to qualified arts organizations including theaters, symphonies, galleries, art guilds, choral societies, dance companies, folk arts societies, writers groups, and arts festivals, among others. Grassroots funds are not usually awarded to arts organizations that receive funding through the N.C. Arts Council's State Arts Resources (SAR) Program. SAR organizations must receive prior approval from the N.C. Arts Council staff before applying for Grassroots funds.
The second priority is to support arts learning and arts-in-education programs conducted by qualified artists. These can be artist residencies in schools, after-school summer camps, or adult arts learning classes. Grassroots funds may not be used for activities associated with a school's internal arts programs such as in-school student performances, the purchase of art supplies, or student arts competitions and publications.
The third priority includes other community, civic, and municipal organizations that provide quality experiences for the greater community. These programs must be conducted by qualified artists.
Please contact us by phone at 828-754-248 or by email if you have questions or wish to apply.